SpaceX makes history by launching and landing a used rocket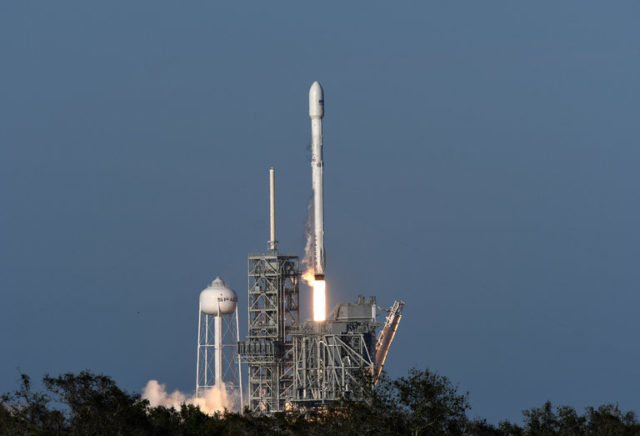 ELON MUSK. Please, sir. Please. Before you link all of our brains up to computers, can you please get some of us off this fucking rock? You're doing good work, and this whole launching and landing a used rocket makes me feel like fuck it you may be on to something. ELON MUSK. Please, sir. Please.
After more than two years of landing its rockets after launch, SpaceX finally sent one of its used Falcon 9s back into space. The rocket took off from Cape Canaveral, Florida, this evening, sending a communications satellite into orbit, and then landed on one of SpaceX's drone ships floating in the Atlantic Ocean. It was round two for this particular rocket, which already launched and landed during a mission in April of last year. But the Falcon 9's relaunch marks the first time an orbital rocket has launched to space for a second time.

SpaceX CEO Elon Musk appeared on the company's live stream shortly after the landing and spoke about the accomplishment. "It means you can fly and refly an orbital class booster, which is the most expensive part of the rocket. This is going to be, ultimately, a huge revolution in spaceflight," he said.