Official: Woody Harrelson Joins Han Solo 'Star Wars' Movie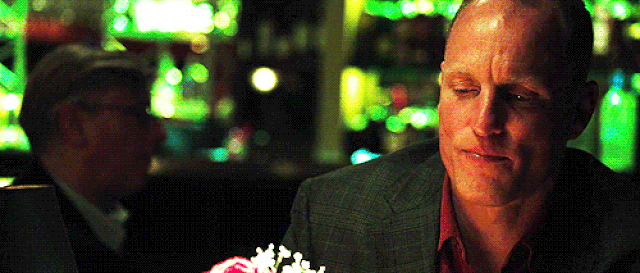 Woody Harrelson has officially joined the Han Solo flick. Man, this fucking movie is going to be the berries. Delicious berries. Chocolate dipped berries. For our mouths.
After a spate of rumors last week that Woody Harrelson was in talks with Lucasfilm, StarWars.com has confirmed that Woody Harrelson has joined the cast of the as-yet unnamed Han Solo anthology film.

Written by Lawrence Kasdan and directed by Phil Lord and Christopher Miller of The Lego Movie, the young Han Solo feature will be the second of Lucasfilm's Star Wars "anthology" films, after Rogue One: A Star Wars Story. That is, it will not play a role in furthering the overarching plot of the three main Star Wars trilogies, as they focus on the Skywalker family's role in the rise and fall of the Empire.

"We couldn't be more excited to work with an artist with as much depth and range as Woody," said Lord and Miller, according to StarWars.com. "His ability to find both humor and pathos, often in the same role, is truly unique. He is also very good at ping pong."

Not much is known about the film other than that it will concern the youthful adventures of Rebellion general neé smuggler Han Solo, as played by Alden Ehrenreich. Harrelson joins one of a small handful of actors officially attached to the movie, including Emilia Clarke and Donald Glover (in the role of Han's fellow jumped-up lowlife Lando Calrissian).

Nothing is known, at this point, of the sort of character Harrelson will play. The Han Solo movie will premiere in 2018, following the Dec. 15, 2017 premiere of Star Wars: Episode VIII.