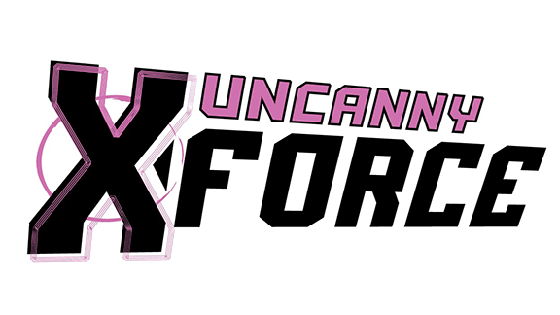 Goddamn. One of the painful points of Marvel NOW! is seeing all my beloved creators jettisoned from the titles that caused me to swoon for them in the first place. Latest casualty? Ricky Remender's sweet departure from Uncanny X-Force. Eh, fuck it. At least it's Sam fucking Humphries!
In January, Marvel is relaunching Uncanny X-Force as part of their "Marvel Now!" initiative with the new creative team of Sam Humphries and Ron Garney. For Humphries, it's a pretty big deal: Not only is this his second major gig at Marvel after landing the job on The Ultimates, but he's also taking over a book that he loves as a fan. So how does he plan to deal with the pressure of stepping into a title that's gotten rave reviews for dealing with strange, unexpected corners of the Marvel Universe? By going all out.

I spoke to Humphries about where he plans to go with the book, how he wants to set himself apart from his predecessor, and why Puck needs more love.

ComicsAlliance: X-Force as a concept has always been geared towards aspects that are outside the core X-Men titles, whether it's the Rob Liefeld stuff that kicked it off or the Peter Milligan / Mike Allred run that became X-Statix, and then into Rick Remender's run as well. Where do you see your run fitting into that? Are you planning on dealing with things outside that core?

Sam Humphries: Yeah, absolutely. One of my favorite things about this book, not just working on it but reading it over the years, is that it delivers a story that you can't find in any other X-Book. Theres's a combination of characters and character dynamics, and they go out and find and deal with situations and beings and all sorts of dark secrets that you can't find anywhere else. Through the different incarnations, we've seen that implemented in different ways. You have the Rob Liefeld paramilitary extreme version, you have the wacked-out, nearly psychedelic Milligan/Allred version, you've got Rick Remender doing his thing with questions of killing and murder and when it's okay and when it isn't.

Even though it's a definition, it gives you a lot of room to move within that definition. There's a lot of different things that you can pick apart in the Marvel Universe, and specifically the mutant universe, that aren't ever really addressed in the main book. It's a huge opportunity to do some cool things, new things, to get people excited and present the whole mutant world in a new light.