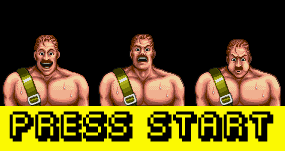 You know how some people are still waiting for hoverboards? Well, in the same way I'm still waiting for Motoko Kusanagi-style cyborg shells. Not that I want to be a 400 pound metallic hottie, more that I just want a set of unstoppable bionic eyes that don't crap out on me between my relentless cycle of monitors. Playing video games is tough. It burns. Join me…..
Borderlands 2 wants you to loot your childhood, too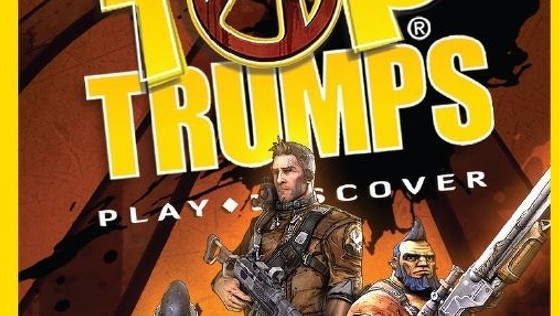 For the next month or so, we're all going to be hearing a lot about Borderlands 2. Something about this combination of looting, cel-shading and co-operative violence has captured the hearts and minds of gamers everywhere. Whether you like it or not, it's hard to deny that its creator, Gearbox Software is pretty cool, despite CEO Randy Pitchford's bizarre claims about Duke Nukem Forever being the same as Half-Life 2. Oh, you also have to actually forgive the existence Duke Nukem Forever if you want to buy into this whole Gearbox is pretty cool mentality.
Helping to erase those dark memories is Gearbox's commitment to supporting Independent game stores and rehashing your childhood. If you pre-order Borderlands 2 at and indie store, you'll get a set of Borderlands gun-themed Top Trumps cards. Sure, they're not as cool as the Warhammer 40,000 set I had as a kid, but as a way of backing the little guy and giving fans something extra, I can dig it. Oh, and they also launched a pretty cool 16 bit de-make of Borderlands this week, incase you missed it.
 Sleeping Dogs is the closest I'll get to kicking Lan Di's ass
I've been playing a tonne of Sleeping Dogs this week and it's surprisingly enjoyable. I say surprisingly because I'm a stalwart Grand Theft Auto fan who's never quite gotten along with any would-be pretenders to the throne. Perhaps it's the John Woo flashbacks that it gives me, or perhaps it's something more important: a stronger memory. Hanging around docks, fight clubs, foot chases, kung fu: it must be Shenmue. I can pretend I'm playing Shenmue 3, c'mon; join in with me, then it won't be so weird.
As if by magic, my fantasy is now a bit closer to reality with this clever video blending Shenmue with some choice cuts of Sleeping Dogs. Thank you, internet: oh mighty sluice outlet of wasted imagination. Your gifts are most generous.
Hyrule Historia is gorgeous, pointless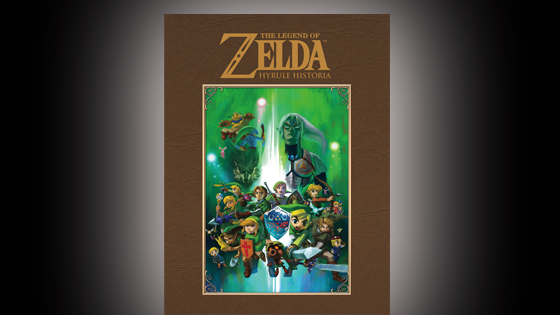 Did you ever wonder just how the hell all the Zelda games fitted together chronologically? Nah, me neither. I mean, it's a game about fucking elves, talking trees and shiny keys: why would I care about applying some sort of logic to the whole deal? Regardless, it appears that there are plenty of fans out there that just can't quite sleep at night without knowing how many years before or after his awakening did our humble Link wraps his elven lips around that dirty old ocarina. If you are one of the curious, then you'll be glad to know that the Hyrule Historia is finally making its way to Western shores.
The 272 page hardcover book, coming courtesy of Dark Horse, not only gives the full chronology of the games, but comes packed with an exclusive manga, an introduction from the almighty Shigeru Miyamoto and more art than your meager human eyes can probably handle. Sweet deal. Of course I'll be buying it.
Humanity is perpetually doomed: as demonstrated by Minecraft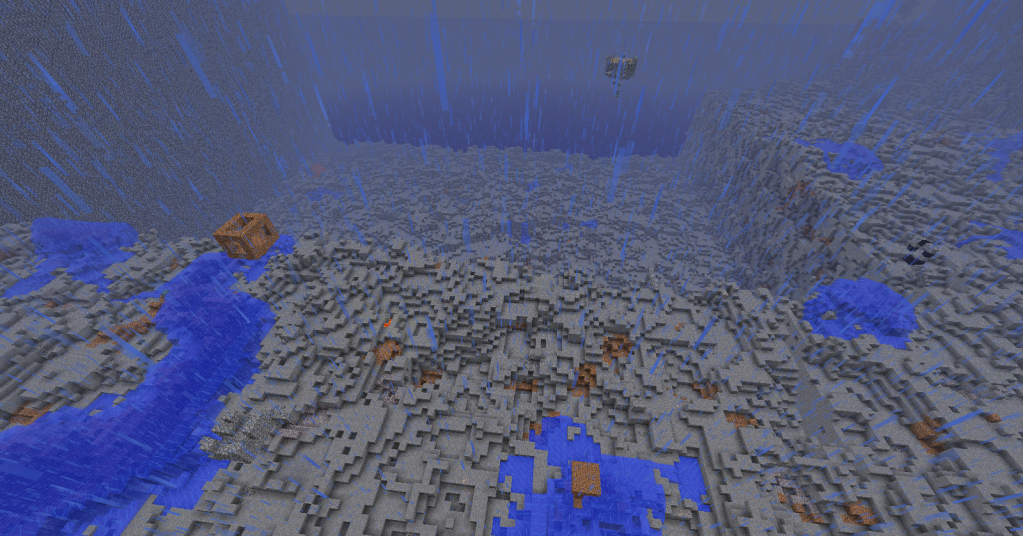 I'd like to believe that us humans aren't quite as shitty to each other in virtual worlds as we are in reality. However, 5 minutes on any Call of Duty server will probably reduce that faith to a depressing zero. As if more proof were needed, Wordworks Experiment has shown the true nature of the beast, via Minecraft. 30 players agreed to remain within a closed 350 x 350 grid, along with its limited resources. What do you think happened?
"Resources began to run out almost immediately, and players (instructed to communicate using external programs as much as possible) quickly formed territorial clans.

There was relative peace, for a time, as players began methodically strip mining the world's resources. But abundant resources such as iron were quickly wasted on weapons and armour.

"Three weeks into the experiment, flowers were gone forever, sand was deplete making glass rare and hard to replace, and obsidian was unmineable for most players due to a lack of diamond," a write-up of the experiment reported. "The players resorted to war to find diamonds. The four clans raided each other bases and griefed each other. "
This is my favourite bit:
Five weeks in, a lot of players from failed clans "had lost the will to play", trapped in a "vicious cycle that was barely profitable".
Brilliant: well done, humanity. At least the clans largely managed to work together at night so as to fight off the creepers. Hardly seems worth it, though: kill 'em all, I say.

Please allow this madman to make another game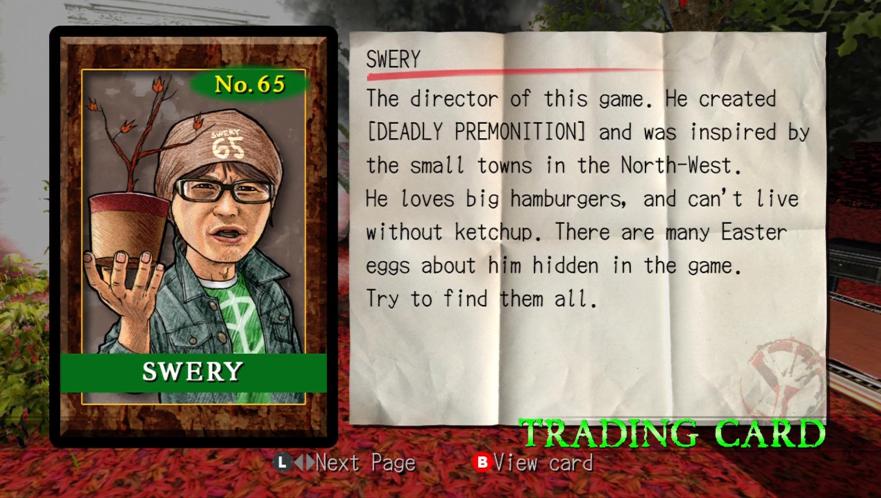 Hidetaka "SWERY" Suehiro, the man behind the absolutely insane Deadly Premonition is dangling the carrot over fanboy's heads this week with whispers about a sequel and director's cut version of the original. For the uninitiated; Deadly Premonition is about as cult as games get;a bizarre, open-world horror game that focusses on coffee and sandwiches and doesn't so much pay homage to Twin Peaks as it does dance erratically around inside its Lynchian skin.
"I meet once a month with the producer of Deadly Premonition and we talk about various things. There are things I've come up with the producer has said no to. I suggested Deadly Premonition 2 should be as though Deadly Premonition 1 had never existed. I wanted to do everything from scratch, but the producer said I couldn't do that."
SWERY has a refreshing disregard for the rules and continues to be one of the industry's few genuine talents. Unfortunately, money is very rarely sent the way of guys like him, but we do live in an age of Kickstarter success and indie game proliferation, so I can dream, at least. Games just aren't just aren't the same without fortune telling coffee and long-winded chats about John Hughes movies.
OK. I'm done, that's everything I hope you haven't already read about video games this week. I'm off now to put as many calories inside one baguette as is humanly possible: wish me luck.