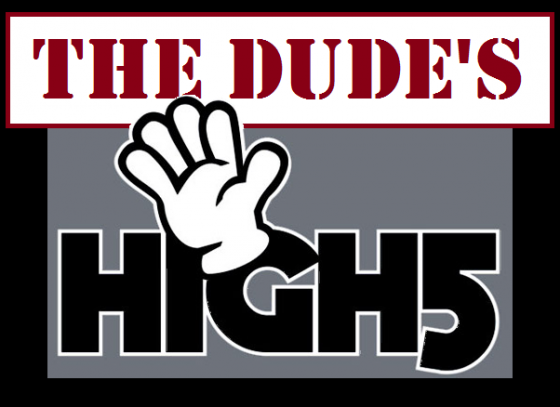 I hate August.  It is my least favorite month.  It's hot, it's sticky, and worst of all, no holidays.  There's no prebuilt excuse to engage in revelry.  So while we find ourselves in the center of this horrid month, let's look fondly towards days of celebration.  You'll notice a distinct lack of gift giving holidays on my list.  Some people think it's because I hate fun.  Other people guess it's because I was hatched a fully formed adult and have never been a wide-eyed child, anxiously awaiting treats.  My response to those claims is that they are false.  It's because I hate the bullshit pretense that is built around them, especially when I am in no way affiliated with the religion that spawned them. Also I have no family.  I will never stop hating the pretense built into gift giving holidays, but if I did have a family, I'd suck it up and deal with it for them.
5. Memorial Day/Veteran's Day
I am a big fan of the armed services.  I'm not a war hungry violence nut.  I'm not one of those survivalists who thinks he's a soldier.  No, I'm cut from a different cloth, but I appreciate the hell out of any one that serves.  Memorial Day and Veteran's day are two great times to just find anyone you know that has served in the military and give them a pat on the back, buy them a drink, or simply tell them "Thank you."  War can fuck up a lot of people's minds.  Even if you don't agree with the policies that sent troops to whatever corner of the map they did, when the troops come shut up and be grateful.
4. 4th of July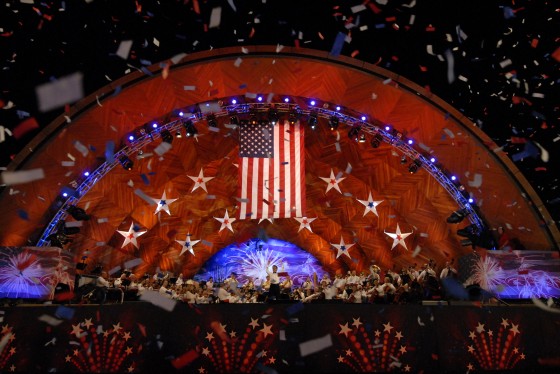 I am a big fan of freedom.  I like booze, and I enjoy blowing shit up.  Combine various dead meats on a grill and good company and you got yourself a great day.
3. New Years
I love New Years because of the traditions I have.  Every year on New Years I get together with my crew of friends from High School that I don't see very often.  After graduation we kinda all went our ways.  We kept in touch, despite my refusal to join Facebook.  However, every New Years we manage to get together, play some games, kill the shit out of some calzones and reminisce.  New Years is also awesome as its a world wide holiday.  For an entire day, once an hour, someone is celebrating.  Go Team Earth!
2. Halloween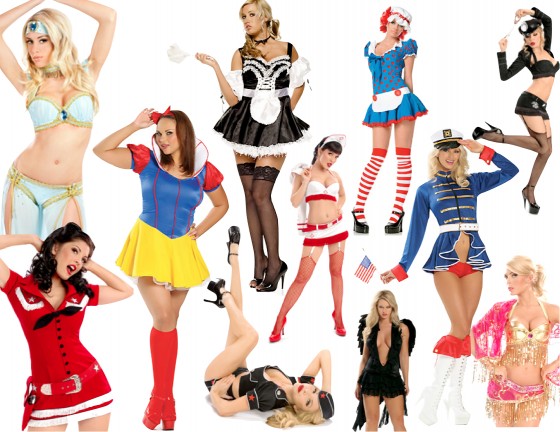 Some people who know me well might be shocked at this pick.  "The guy who doesn't like to put on pants likes a holiday based around playing dress up?"  Yes, I do, very much.  When I was about 14 I stopped participating in gift giving holidays.  Namely Christmas, Easter, and my birthday.  However, I still partook in the fall festivities of Halloween into my mid-twenties.   It's a great occasion to try to outdo your friends with wild costumes and indulge your sweet tooth.   It might also have something to do that it gives women an excuse to dress as slutty as they want … but there's no concrete evidence of that.
1. Thanksgiving
Thanksgiving is the best.  You gorge yourself while watching football until you take a nap and then its dessert time.  The past few Thanksgivings have been great as the Lions have been a decent team and actually can win a game or two.  In my circle of friends we love Thanksgiving so much that we have a "Fake" Thanksgiving the week before.  It is selflessly hosted by a friend and his wife who we cannot thank enough for their efforts.  We also have a football game that we've played for the past 13 years, and will end when we're too old to move (So for me, I got about 3, maybe 4 more years).
So how about you folks?  What holidays do you people look forward to?