Friends, I have undergone massive, personal changes this week. I decided to finally turn my back on the dark arts and have since ceased to be a necromancer, instead choosing to focus my powers on the noble art of aquamancy.  It was a huge change for me and my family and we are slowly learning to live our lives without summoning hordes of the undead to do our bidding. It's tough. On the plus side though: you need some water conjured? Bam, I'm there.
Obviously, there is more to my life than sorcery: video games, for example. Here's what happened in them this week.
Get an XBOX 720, now! Only ten grand.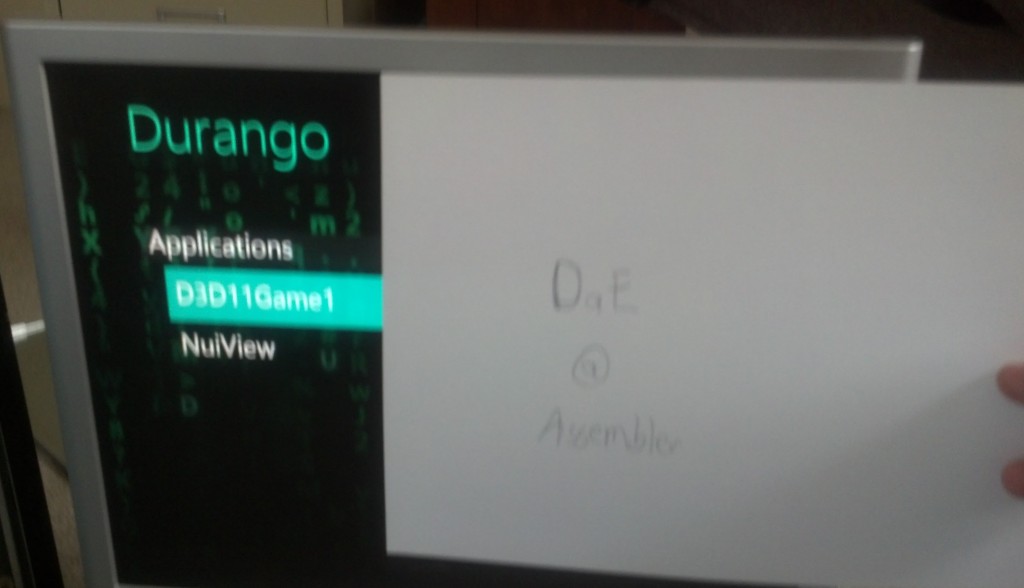 Pictures have surfaced showing a real, working dev-kit for Durango, the long-running pseudonym for the XBOX 720 (or whatever they call it). What this confirms is that it's really powerful – 6 times that of the current XBOX 360- and that, well, it exists.
Luckily, the source of the leak isn't quite as boring as the whole drawn-out affair has been so far. New details have sprung up because a mysterious internet entity known as DaE tried to hock his Durango Dev Kit on the AssemblerGames forum for a cool, $10,000. He later claimed that it was as a prank and the post was swiftly removed, as was he. However, many developers have confirmed the photos as real and somewhat confirmed many of the reported stats. You can read them in the full story, if numbers are your thing.
More interesting to me is that Durango reminds me of Dural. Remember Dural? The codename of the Sega Saturn. Holy shit. Conspiracy theory: SEGA secretly develop new Microsoft console. Official name: Dreamcast 2. Jet Set Radio and Shenmue sequels on launch. You read it here first.
A.I. referees built to take abuse, cry about it in private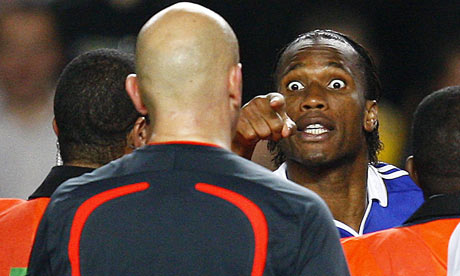 We all by now know that the referee is a wanker. Sadly absent from sports games for many years is the ability to relay that long-standing fact to referees' virtual counterparts, or at least have them hear it. Luckily, FIFA 13 will seek to remedy this with new Kinect integration on the XBOX 360 which will allow the game to hear your bad reactions and pathetic cries of injustice. Whilst you won't get booked for it, your poor form will be taken into account during future rulings.
This is terrible news for someone like myself; for whom thrown controllers and streams of pointless vulgarity are part and parcel of each and every gaming session. Undoubtedly this will be coming to most other EA Sports titles somewhere down the line, so whatever your game of choice, you might want to switch the Kinect off before you play.
Games need to be more like Brokeback Mountain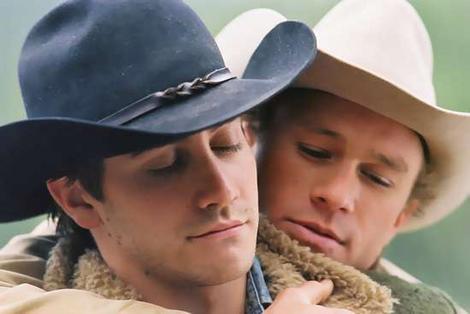 2K Games Boss Christoph Hartmann claims that photorealistic graphics are a very necessary goal for the video games medium.  In an interview with gamesindustry.biz, the rambling madman gave Howard Beale a run for his money:
"Recreating a Mission Impossible experience in gaming is easy; recreating emotions in Brokeback Mountain is going to be tough, or at least very sensitive in this country… it will be very hard to create very deep emotions like sadness or love, things that drive the movies," he said. "Until games are photorealistic, it'll be very hard to open up to new genres. We can really only focus on action and shooter titles; those are suitable for consoles now."

He continued, "To dramatically change the industry to where we can insert a whole range of emotions, I feel it will only happen when we reach the point that games are photorealistic; then we will have reached an endpoint and that might be the final console."
And there you go: hundreds of years of art, comic books, indie games and animation discredited in one, fell swoop. I'm not sure what this lunatic is quite getting at here; perhaps that humans can't emotionally connect with fictional scenarios unless they contain other, real, or at least realistic looking, humans? God only knows. Either way, this tool clearly hasn't played Heavy Rain. If he had, then he would know that there's a very good reason most games stick to action. It's because playing drama is not fun. My life has plenty of emotionally engaging drama, but a distinct lack of wizards, headshots and demon slaying. Playing action games is a very simple and logical choice for most humans, unless they happen to be necromancers/bounty hunters.
Also, what's this 'Final Console' bullshit? Skynet?
Ouya: terrible name/great console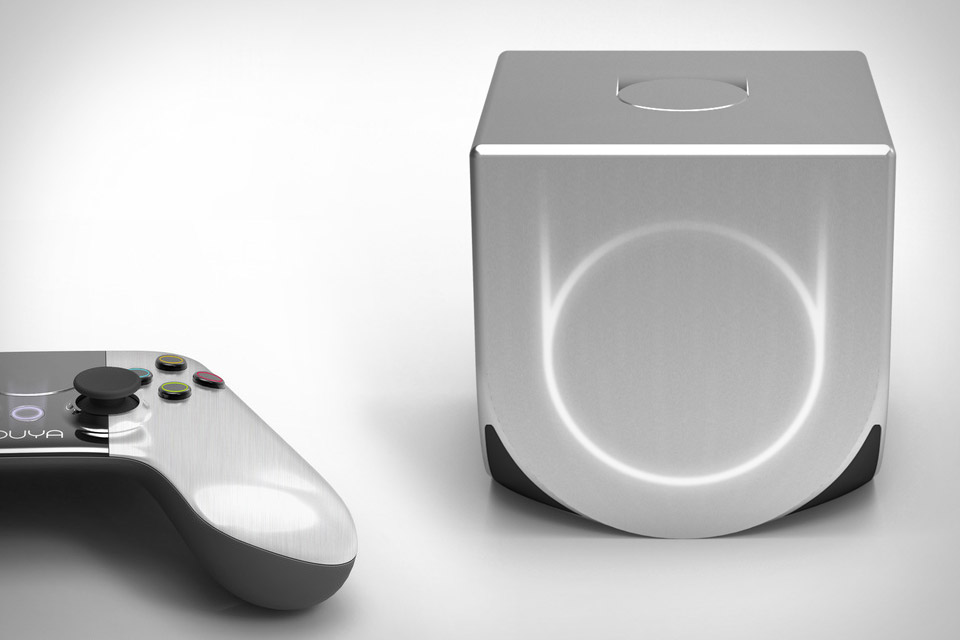 It seems like every week there are more and more reasons to be interested in Ouya: the $99, Android-based, totally hackable home console. The potential for creativity with this thing is astounding. This week, it has been announced that not only will Final Fantasy III be coming to the console, but that it will also allow cloud-based game streaming via OnLive.
OK, so Final Fantasy III isn't exactly some sort of earth shattering exclusive, but it does signal a positive future of support from major developers. And whilst I still remain sceptical about cloud streaming, it's hard to deny the allure of something so affordable having so many features. Let's just look at the facts again, shall we? A $99 dollar High Definition home console; that has streaming capabilities, actively supports homebrew and emulation, oh, and looks to be garnering major label support. Sign me up.
Your new master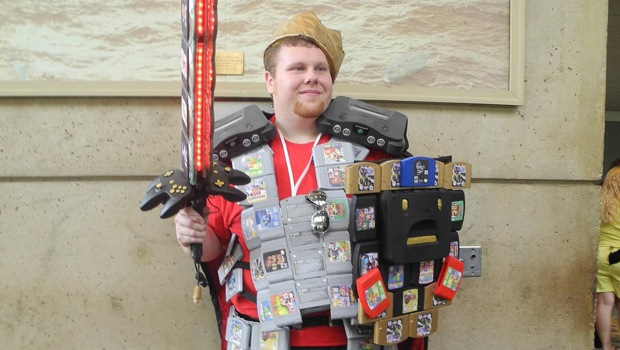 Just look at this guy. What a majestic sight. I'll admit it here and now: I'm a pretty impressionable guy and I've always considered myself 'very open' to the possibility of joining a cult. The problem with most cults is that their leaders are usually quite uninspiring; forgetting, as they often do, that they are directly competing with undead miracle workers and all-seeing omnipotent deities for their followers. This guy, however, is the kind I can get behind. Proud, strong, unique: is there any greater a man upon this earth? He is the chosen one: he who fashioned a suit of armor out of Nintendo 64. I swear fealty to thee, oh lord.
I wonder if he has a DK64 cart in there: I never did complete it.