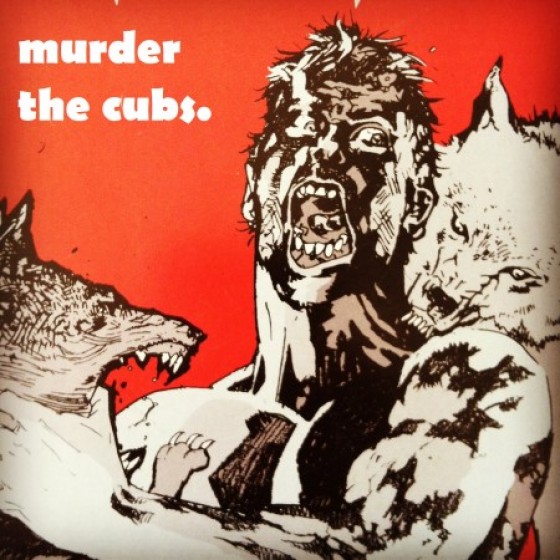 Old hands to the back, newcomers to the front. This here's an introduction and I want to make sure there ain't no damn confusion! My name is Rendar Frankenstein and I'm a hack-writer, born-again optimist, and caffeine junkie.
It ain't a perfect life, but I like it just fine.
The quaint piece of scrap metal I'm currently tryin' to lodge into your brain is the Monday Morning Commute! I'm goin' to show you the various bits of entertainment I'll be pouring milk over and chompin' on in the hopes of warding off ennui-illness. Then, you hit up the comments section and tell us what you'll be doin' for esses and gees.
It's a big, sweaty, nerd-based version of show'n'tell.
Let's dance.
—-
Rockin' in Concert/The Hold Steady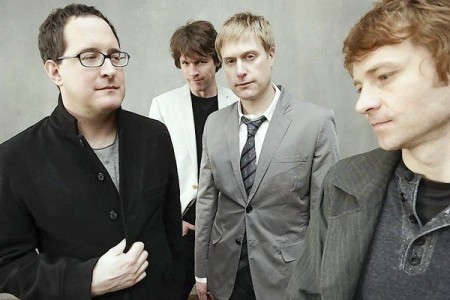 While I'm not goin' to claim that The Hold Steady is my favorite band of all-time, I'd be a liar to say that I don't absolutely love their last three albums. There's something infectious about these Brooklyn rockers, an indeterminable quality that makes them damn appealing. Maybe it's their barroom stylin' of open chords and poundin' rhythms. Maybe it's Craig Finn's evocative lyrics.
Maybe it's the fact that when I almost died two years ago, Stay Positive brought me back from the precipice of the abyss.
In any case, The Hold Steady will be in Boston tomorrow nite, and I'll be there to greet `em. And sing. And drink double whiskey and Cokes (no ice).
—-
Rockin' in My Ghettoblaster/Yellow & Green (Baroness)
The other day I was alerted to the fact that Yellow & Green, the most recent effort from Baroness, was streaming in-full. While I liked the band's first two full-lengths (Red Album and Blue Record), I was skeptical as to just how deep I'd sink my teeth into a double-album. But after repeated listens, I can attest to the fact that this album is the real deal.
Even with a day left until its official release, the double-disc set is already causing a stir amongst the fans. From what I can gather, some of the Baroness-faithful are dismayed by the shocking amount of melody and the forfeiture of some riffage. Hell, I even came across one forum on which Baroness fans were debatin' whether or not the band was even sludge metal anymore!
Egads!
As a casual fan, Yellow & Green is knocking me out. There're some chunky chug sections, some Sunday morning brunch overtures, and more hooks than a fisherman's dream. Hell, Board Up the House is lookin' like the song of the summer!
—-
Bowing Before/DARK KNIGHT RISES!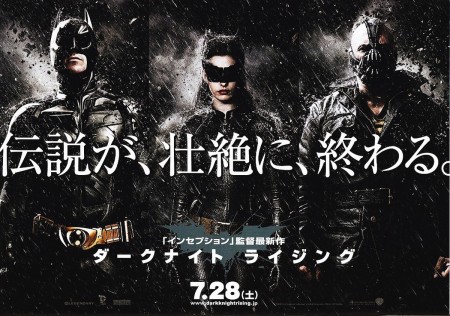 As the clock strikes midnight, turning Thursday into Friday, I will begin my most anticipated cinematic journey since Revenge of the Sith.
And I really need Dark Knight Rises to wash out the scummy residue that's been plaguing my palate for the last seven years.
Hyperbole aside, Christopher Nolan's Batman odyssey might just wind up being the first trilogy I can proudly claim to have championed along the way. I like the Lord of the Rings trilogy, I really do, but my dumb ass showed up to that party late. The Matrix? Well, we all know what happened there. And although I'm one of the few who'll stand behind Back to the Future III, I didn't see it in the theaters.
All hope rests in DKR.
With that being said, keep all of your comments spoiler free. I'm not joking – I've gone out of my way to know as little as possible about this movie, and I'll be goddamned if something is spoiled on my own website. Yes, I understand that Letterman said something about something, but I didn't look it up and if share it (or anything that hasn't been shown in official trailers) here, I will put in a call to my witchdoctor friend.
Chicken blood and glossolalia goes a long way, boy.
—-
So that's my week – barroom rock, double-disc wonder, and an epic conclusion.
What's your week lookin' like?