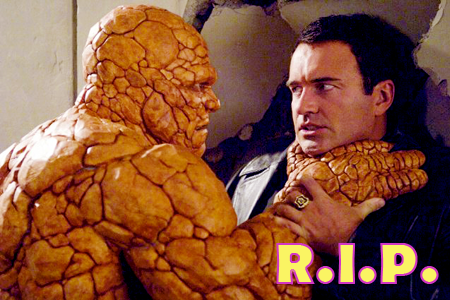 Josh Trank, the geek world turns its eyes to you and asks you to give the world what it has never been given. A respectable Fantastic Four flick.
Fox has finally made it official: Chronicledirector Josh Trank will helm the reboot of its Fantastic Four franchise. According toDeadline, production will begin sometime following Matthew Vaughn's X-Men: First Class, which goes in front of the cameras in January.

The studio began circling the 28-year-old Trank in January, shortly before the release of his feature debut Chronicle, the $15 million found-footage superpower movie that went on to gross more than $126 million worldwide. Fox, which distributed Chronicle, was said to be confident from the start that Trank was the right director to tackleFantastic Four. He's expected to put the film ahead of his other projects: Sony's Venom spinoff and Shadow of the Colossus adaptation, andWarner Bros.' The Red Star adaptation.

Word of the Fantastic Four reboot surfaced in August 2009, with Michael Green (Green Lantern,Heroes) writing the script and Akiva Goldsman producing. At one point at least, it was rumored to be called Fantastic Four Reborn.
Stoked.