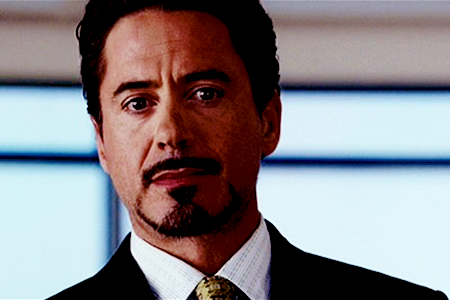 There's rumors and reports and dribs and drabs coming out about Iron Man 3. Consider the jump to be your spoiler blast shield. Enter all ye who are curious.
Okay, so the Iron Patriot is actually confirmed. Or Detroit Steel. Didn't see this one coming.
Well, the Iron Patriot is most definitely in Iron Man 3 thanks to these blurry set photos taken by The Superficial. Check them out.

The Osborn story can't be part of Iron Man 3 because he's Sony's character, however, The Superficial says James Badge Dale's character in the film, Eric Savin, will be donning the suit. As he'd been reported as a villain, it's safe to say — despite his pleasant visage — the Iron Patriot is not a good guy in Iron Man 3.

Latino Review's story on this topic promises the Iron Patriot is not the only new armor that will appear in Iron Man 3 and, also, says it might not be Iron Patriot at all. Instead they surmise it might be Detroit Steel.
Latino Review, the movie site that has boasted before of its access to the closed set of Marvel Studio's big first post-Avengers  release, has  taken the opportunity to address some rumors floating around by "confirming" some… Even though, of course, this confirmations may as well be taken as rumor themselves considering their lack of identifiable source. Nonetheless, the site takes Marvel's "no comment" to its reporting of William Sadler's involvement in the movie as confirmation of the idea ("HELLS YEAH, Sadler's in the movie," it breathlessly repeats) while also giving us the news some have been eagerly awaiting:

Here's what we can CONFIRM as true (and not from some guy working security on an off-lot shoot): The Mandarin (as played by Ben Kingsley) is a villain in the 'Iron Man 3,' but he's more a veiled threat as a silent partner to Guy Pearce's Aldrich Killian. Killian is the man inventing Extremis and putting it into his "Extremis army" of multiple super-powered individuals.
Thoughts? Impressions?