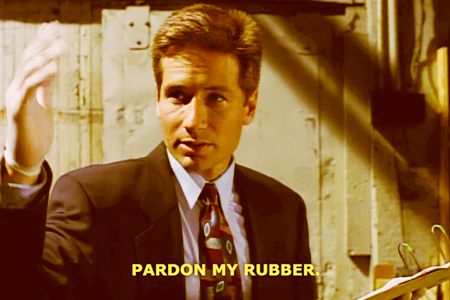 Do you understand the spatial confusion that comes with the Thaw? Here I am, freshly out of my Cryo-Pod and pressed into service. That's right, those aghast. Rendar isn't here this week. It's your boy, Caff-Pow. I was orbiting a particularly interesting noodle along the orbit of Charlatan-IV where the distress beacon run. It spoke to me in words and phrases I couldn't understand; I wasn't familiar with.
Beep – too busy. real world responsibilities. grown-up stuff.
Beep – do you comply, brother?
Being a good space-bound brother, I obliged. I may not understand responsibilities or the real world, but I do understand the humble request from a man who descended out of the same Momma gut as me. Entering my finger-prints-semen-saliva-testicle-taint into the recognition software, I jettisoned my temporary virtuality. Good bye, Charlatan-IV. Hello MONDAY MORNING COMMUTE. The column where we share those distractions that keep us cutting while peering into the oblivion of the wash-work-wank-rinse cycle that will transport us from one edge of oblivion into the next.
—-
Listening: Deltron 3030  by Deltron 3030.
This is the stuff of legend, right here. A little morsel I listen to, pondering those who have had the privilege of coming across this neglected artifact. Deltron 3030  is a rap concept album space opera (I shit you not) by the supergroup of the same name. The aforementioned metric ton of talent consists of  producer Dan the Automator, rapper Del the Funky Homosapien, and DJ Kid Koala. It's a weird ass-bouncing social commentary wrapped around my most thickly appreciated allegorical settings: the future. If you're down into hipping or  hopping or perhaps most beneficially  a combination of the both, you need to shake your ass to this.
—-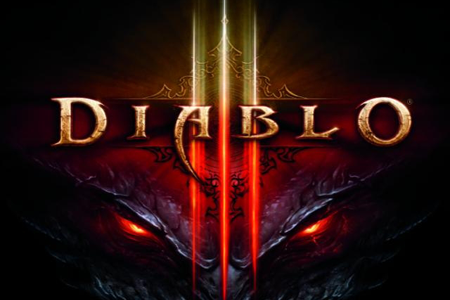 Playing: Diablo 3
This is the best way to represent the addiction that is Diablo 3. I would describe myself as having played way less than my friends, and as being far behind them. Yet, I must have put nearly twenty hours into the game during the past six days. Only one franchise can make you feel like a slacker while still demolishing your life. How is the game? It's fun. Then you add friends and it is really  fun. Add me up on your Battle Thing:  caffpow#1312
—-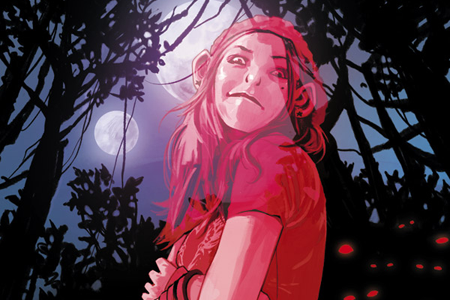 Reading:  Saga #3
I haven't read the third issue of Saga  yet, and this distinct lack is sitting on my soul. I know it sits in Rendar's apartment, filled with the loneliness of having not being held by me. Is there really anything more enjoyable than Saga  on the shelves right now? I'd love to hear it. Rendar has informed me this third issue is dope, but that the "artwork may have suffered a drop", a statement I can't be certain I heard. He made it over the din of a party, through the rotten unclean ears of yours truly, and rocketed off my synapses that were at the moment dulled from barley and hops and other assorted beer goodness.
I'll just pretend I never heard it. Didn't comprehend it. Ain't brooding over it right now.
—-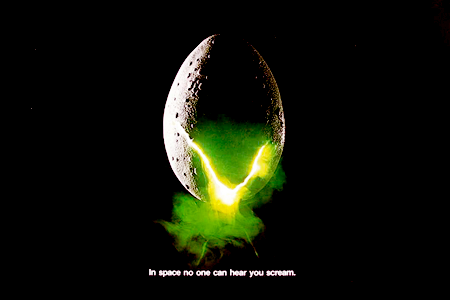 Watching: Alien
Last week I caught Alien for the first time in my adult life. I had seen it before, but this was prior to being activate. When I saw it, I didn't have the hormones, or the patience, or the appreciate for film as craft, and so it was a whole different enterprise. Holy tits, this movie is incredible. After watching it however, my feelings about Prometheus  got all sorts of complicated. Certainly the trailer for the upcoming flick makes a hell of a lot more sense, and there is a definite tingling in my taint. Even so, after realizing what a beauty we're dealing with here, now I'm not really sure if the film is needed.
If Prometheus  turns out excellent (and quite frankly I'm banking on it being a quality affair), it may be the first prequel I can think of that is both awesome  and unneeded. Uncle George's cinematic puke party was neither, affronting our senses and destroying a mythos. Perhaps this will be the inverse. I don't know.
—-
What are you digging this week?