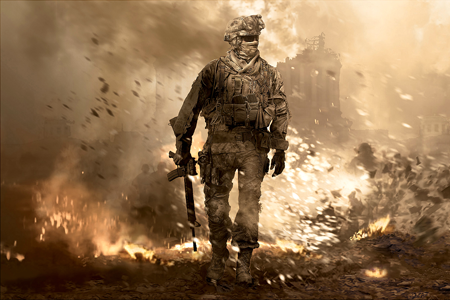 How is this for legal jostling. Activision has been locking horns with Ex-Infinity Ward founders Vince Zampella and Jason West for fucking years  now. Yesterday in its latest move, Activision paid out $42 million to Ex-Infinity Ward staffers. That's a lot of money, right? However ain't none of it going to Vinny and Jason.
Yep.
The  ongoing legal feud between publishers Activision and former employees Jason West and Vince Zampella, the creators of the Call of Duty franchise, took an interesting turn today when Activision coughed up over $40 million.

Note that this is not part of any settlement; according to Polygon, it's the result of Activision doing a little homework on the case before it actually goes to trial, and deciding that instead of taking a whole bunch of former Infinity Ward employees to court, they'd be focusing their legal crosshairs on just West and Zampella.

Becaue of this, the $42 million paid by Activision constituted bonus payments owed to other former IW staffers, now at the pair's new studio Respawn, payments which had previously been withheld.
Well played, Activision. Well played.