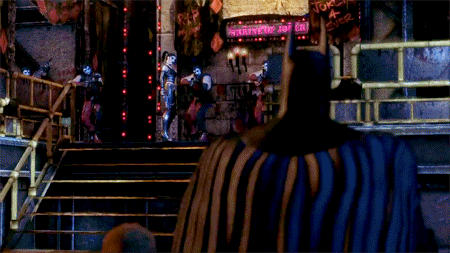 I deplore the design of Harley Quinn in Arkham City  and Arkham Asylum. Whatever sort of menace and charm she has in regular old Bats canon is replaced with a slutty Juggalo vibe. The trailer for Ms. Quinn's upcoming DLC doesn't do anything to dissuade me of my feelings, but rather just reminds me of what a whorish Hot Topic clown would look like.
Judge for yourself.
The trailer for the next  Arkham City  DLCharley Quinn's Revenge  starts out about how you'd expect–with lots of hot (or, "hot") close-ups of our favorite ICP groupie Harley Quinn walking slowly away from the camera.

It then shows the new style she'll presumably be rocking in the downloadable add-on. I like what you've done with your hair, Harley! Also, Batman's in it for like 1.3 seconds.

As  Evan already reported, the add-on will feature a chunk of new single-player content that will let players take on the role of Batman and Robin in a quest to shut the gates of Arkham City forever.