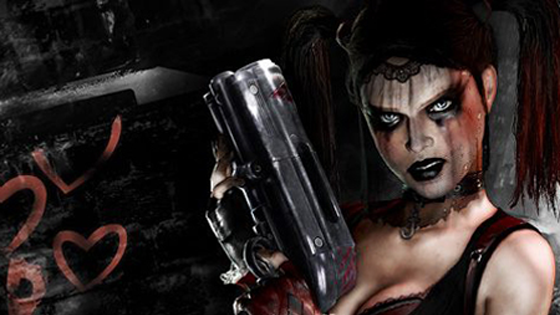 Arkham City  was a legit piece of comic book sandbox ass-whuppery, and it's getting a bit zanier. The title is snagging not just a Game of the Year Edition, but also some Harley Quinn DLC.
Hit the jump for details and a trailer.
As long  rumored, the GOTY edition of the Dark Knight's latest adventure will feature all-new story-based content focusing on  Harley Quinn, the homicidal clown-girl that keeps the Joker warm at night.

It comes with all of the previous DLC–which focused on new challenge maps, alternate outfits and playable outfits–and also includes a download code for theBatman: Year One  animated movie. Once again, those of you who waited get a pretty good deal for presumably the same price as the original release.  Batman: Arkham City Game of the Year Edition  comes out May 29th. For those of you who already have the game, you'll be able to download the standalone Harley Quinn's Revenge DLC on April 30th.

UPDATE: Here's how Warner Bros describes the content coming in Harley's Revenge:

The Harley Quinn's Revenge mission sends players back into Arkham City to face their final challenge as they interchange between playing as both Batman and Robin. Gamers must utilize each of the characters' unique combat and investigative skills to uncover Harley's vengeful plan and shut the gates on the urban mega-prison forever. In addition to experiencing a new storyline, fans can explore new environments and face-off against Harley's all new gang of thugs.