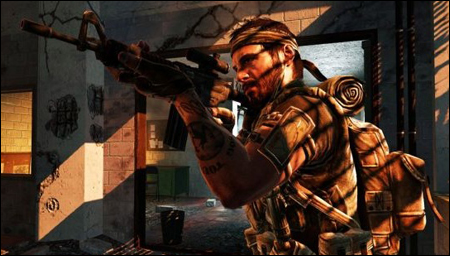 It's about that time, where the newest Call of Duty  is trotted out for the public to see. Its details will be revealed, though they're irrelevant. Its name will be dropped, though its irrelevant.
A new  Call of Duty  game reveal? Already? It's OK. I'm as shocked/speechless/breathless as you are.

Activision has updated  Call of Duty's  official site with a new splash page saying that, on May 1, there'll be a "World Reveal". Given the increasing buzz/chatter flying around it's probably for either  Black Ops 2  or,  as was rumoured over the weekend,  Call of Duty: Eclipse. And that's it! Tease over.

Well, almost.  Logo fetishists may notice that the series has a new logo, going for a more "military stencil" look than has been previously been used and marking the first time in the franchise's history they've made more than a very minor change to it. Lending the "it's not Black Ops 2″ argument a little more weight.
Call of Duty: Modern Black Ops 4: World at End. Wait for it.