Video: Matt Stone On The MPAA Ratings Board's Corruption.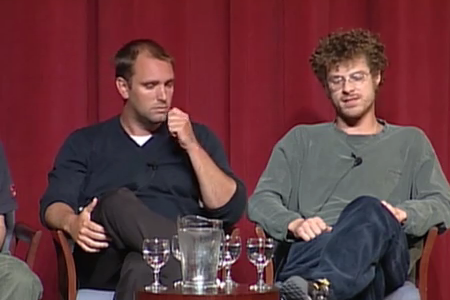 With all the noise regarding the MPAA's bullshit treatment of Bully, this video of Matt Stone laying into the board is pretty relevant. Diggin' on it. I never really have stopped to think how absurd they are.
In this 2000 clip from a presentation at the Paley Center, South Park co-creator Matt Stone discusses his experience with the MPAA's ratings board, and explains how, as an independent, he found himself playing a kind of high-priced censorship guessing game with the board, who wouldn't tell him which scenes to change in order to go from an NC17 to an R rating. Once he signed up with a major studio, the ratings board began supplying explicit, frame-by-frame guidance on what to cut and how in order to salvage a better rating.

The MPAA ratings board has been in the news lately, thanks to its refusal to give the documentary Bully anything but an R rating, which would exclude the school-age children that are its intended audience. Kirby Dick's 2006 documentary This Film is Not Yet Rated exposes the lies behind the MPAA's ratings board, which go beyond the material covered by Stone here.