Taking my nascent career in journalism seriously, I wanted to report some experiences in my life until I either get sued or I get blackballed for being "press"; whichever comes first. In my first expedition, I serve up a behind the scenes look at Rapper/Actor Common's private 40th birthday party, celebrated in Park City, Utah two weeks ago. I was there, and so were you, right after the jump.
So to give some background, in addition to working as a creative consultant, I also have a hand in some musical endeavors. My latest project is called SLFSH. Below is a track for your perusal.
But enough shameless self promotion, the point is, I am semi-active in the music industry, and sometimes that opens me to some fairly unique experiences. The latest of which came last Monday when I received a call from Konstantine, a business associate of mine who owns clubs in both Park City and Salt Lake City. He mentioned that he was hosting Common's private surprise 40th birthday party in Park City, and was charged with entertaining Common and his 20 closest friends and family who were flying in from all over the country to surprise him. He asked me to fly out and help entertain his guests who were going to be staying at two mountainside mansions, he had rented for the week.
I obliged, and flew to SLC Wednesday. Common was being lured out on the premise he would be doing a club walkthrough. I arrived about 20 mins after the initial surprise took place, but I was told it was somewhat epic. When I walked in there was quite a celebratory tone in the room. 20 or so were people scattered about, munching on appetizers, drinking high end mixers, and generally having a good time. I was introduced to each of the guests, including Common and Serena Williams. Besides myself and Konstantine, there were literally no other outsiders present. It was as private as it gets.
As I made my way around the room I met all kinds of interesting people. Producers, photographers, A&R's, all of which were close personal friends of Common, and all of which were quite warm and inviting people. A pleasant experience to say the least. Dinner and desert were served by the two personal chefs who were flown in, and we had a great time mixing it up, enjoying the moment. Celebrating. No one was a celebrity. We were all just friends.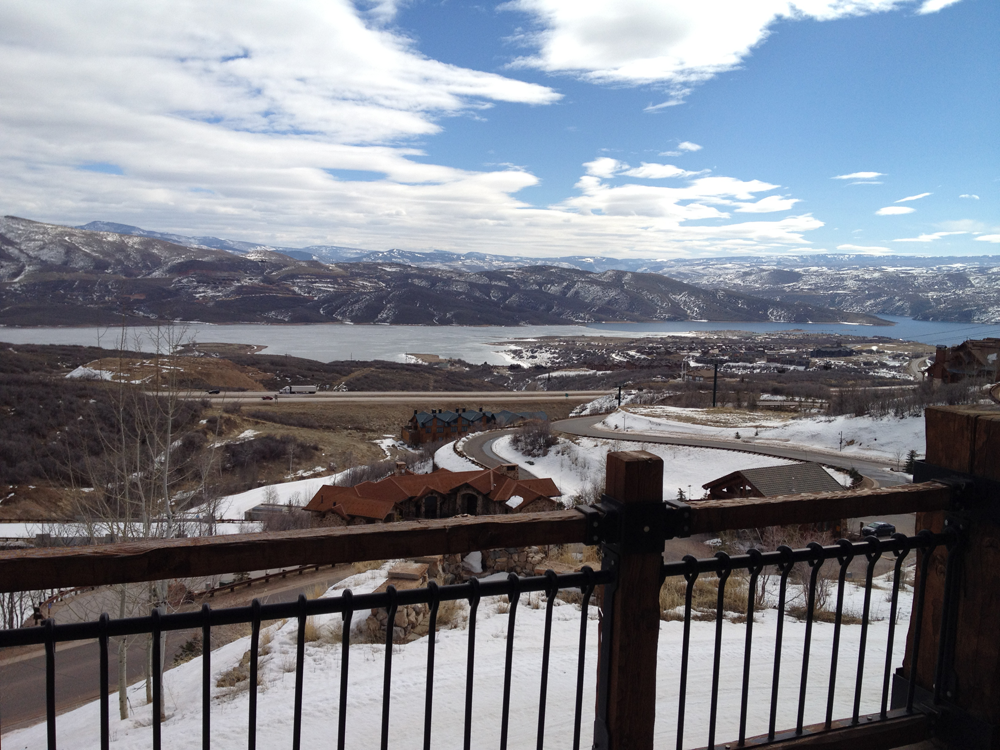 As time went on, our collective sobriety started to degenerate to the point where we found ourselves in a cypher on the massive balcony overlooking one of the most spectacular views one can imagine. Surreal. We put one in the air, and found ourselves in the midsts of a quasi-intellectual/quasi-stoner conversation about the future of hip hop, which led to a broader discussion about music in general. It was the kind of conversation you have any day of the week with your friends, but this was with a rap icon and a large portion of the G.O.O.D. Music production team. Basically people who have ACTUAL cultural influence over such things. It all started to wind down as we got into the wee hours of the night, and I crashed at a nearby condo Konstantine had also rented for the week.
The next morning, I went back over to Mansion A to check in on everyone. Having the only car and local sense of direction, I offered to take Common's chef and his personal assistant to the grocery store to get more food to prepare. Upon returning, I had a chance to spend a little time with Common and Serena who had just awoken. Common thanked me for the hospitality, and we shot the shit for the better part of an hour until they were going snowmobiling, and I had some stuff to take care of on my own that day.
We reconnected that evening at an upscale Park City restaurant for a semi-public celebration. Some paparazzi were hovering around, and we had a decent time enjoying some amazing food. It was a fun dinner, but less special than the previous night. Between the camera guys, sponsors, and every other person who wanted to get around the celebrities, it just wasn't the same vibe. But that all changed dramatically when we left back to Mansion A, where Konstantine had a Karaoke DJ waiting for us upon our return.
What happened next was a really incredible experience. The same group from the night before, fully lubed up with liquid courage descended on the Karaoke like locusts. It was more intoxicating than the champaign. Every person had to get up there and do AT LEAST 1 track. But this was not just an average group of Japanese Karaoke performers. These are people who are trained musicians or at the very least have a positions within the music industry. The talent level was mind boggling. It was in the midsts of Serena Williams doing an incredible take on Bryan Adams, that it dawned on me that this is the kind of bizarre story I needed to share with the OL Krew.
I'm personally mortified of being the center of attention, particularly in a celebrity groupe, but even I was coerced into doing my best take on the Bob Marley cliché, "Redemption Song". I closed my eyes, faced my fear, and belted out the best damn Marley a super awkward white dude could muster in such perilous circumstances. I intended to exit stage left, and hurl myself over the ridiculous balcony, but I was stopped by an enthusiastic reception from the crowd. This went on late into the night, until the DJ cut everyone off refusing to go into overtime.
The following day, I returned to Mansion A hungover, but ready to go snowboarding with a group of adventurous guest, including Common's Manager, his personal assistant, and a couple others. We all cliqued super tight, and had an enjoyable afternoon on the slopes followed by a late afternoon lunch.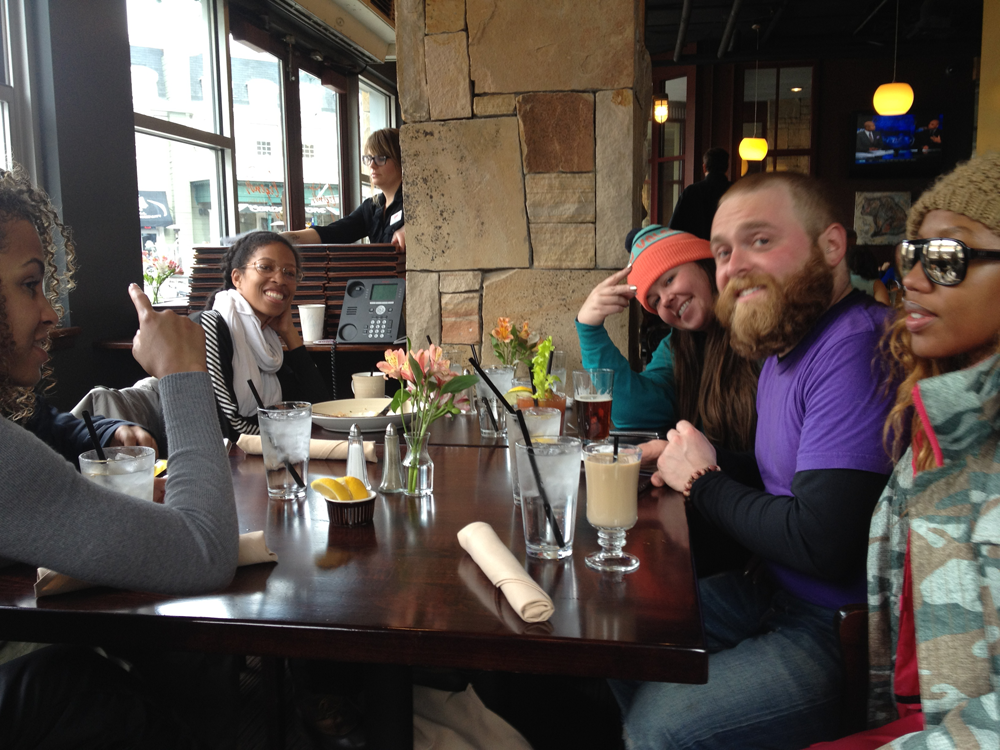 When we got back to the mansion, Kanye West had arrived, and was chopping it up in the kitchen with Common and others. I was introduced, and hung around for a little bit as we all just shot the shit, told stories, etc. Privately Kanye was normal, but not completely. You got the sense that he was misunderstood, but he didn't outwardly project an asshole vibe. That seemed to change a bit when we got out in public that night at ONE SLC, one of Konstantine's nightclubs. We all stayed in the booth overlooking the masses. Like a lion searching for prey, Ye lined up his targets…all 5 of them, and left in a dash of celebrity clichés.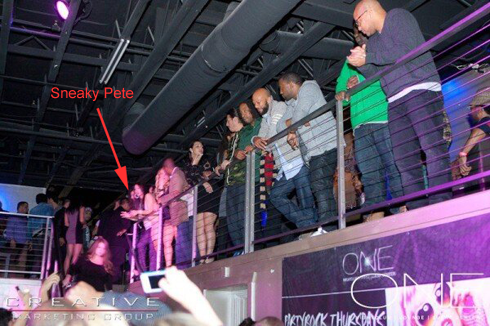 The rest of us stayed around, and finished out the night celebrating. When it was all said and done, I was so exhausted from being in constant motion, I was relieved for it all to be over. I needed a couple days to recover. Plus in the midst of all this action, I was supposed to be keeping my OL game tight with a couple reups.
And thus ends my first entry into the Trappings of Fame series. Good talk. See you out there.
-=SneakyPete=-