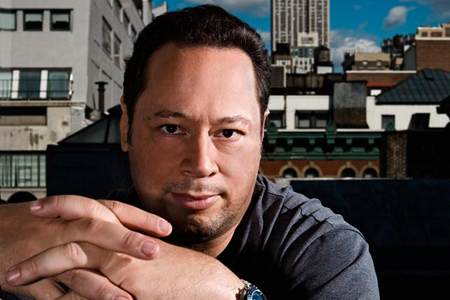 Marvel COO and former artist (shots fired!) Joe Quesada has spouted off about all the DC 'New 52′ and Avengers vs. X-Men  comparisons. If you've half a brain, it's pretty much the noise you were expecting.
"Yeah, of course – that's what people want to think. But let's be clear: The DC relaunch is a response toeverything  Marvel's been doing, and not the other way around. You don't set fire to your entire house for no good reason. And by the way, I tip my hat to them. They did something daring and it worked for them. They boosted sales of some of their books. But  Avengers vs. X-Men  is something that's been on our docket for publishing for several years now."

— Marvel Chief Creative Officer  Joe Quesada,  reacting to suggestions
that  Avengers vs. X-Men  is a response to DC's New 52
I'd shit my pants if either of these companies reacted to the other's market movement with good stories. Not overdrawn "Oh My God Reboot!" or "Oh My God Good Guys Punching Good Guys" crap. Overarticulated nonsense banality.