Hello there, fellow drone-bees! The workweek is upon us yet again, and we once again find ourselves hiding our true desires behind dead-skin masks. For forty hours a week, even the strongest and most original amongst us assume the personae of the tired and damned. In these times, we are nothing if not the hollow shells we've worked so hard to fill during off-hours.
Gatsby is jolted in the middle of the night, awakened by the American nightmare that sees him whimpering ,"Gatz…Minnesota…Dan Cody…"
Draper drinks and screws and sells himself into a life of luxury, and yet cannot shed the skin of Whitman's despondency.
Kent writes the headlines that Superman inspires, but Kal-El will never get over the fact that he is the last survivor of a doomed lineage.
In spite of our most transcendental aspirations, there will always be forces working to keep us tethered to the material realities. And the most formidable of these forces is the bastard-thief known as the workweek. So there's any hope of saving ourselves, we've only got one option.
We must remove our entertainment-swords from their scabbards and use them to slit the throat of the bastard-thief.
–-
Welcome to the MONDAY MORNING COMMUTE! I'm going to show you the various bits of entertainment I'll be using to preserve my spirit during the workweek. Your task, should you feel up to it, is to hit up the comments section and show off the ways you'll be keeping your heart alive.
Let's do this!
–-
Listenin' To/Untitled EP (Hodgy Beats)
I've been keeping an eye on the Wolf Gang for awhile now, and I'm constantly amazed by their overarching ethic. I'm not talking about the allusions to rape or misogyny or rampant drug use — I chalk up those topical obsessions to the fact that OFWGKTA consists of youths whose passion manifests in terms of reckless abandon. What inspires me about this collective is the insane dedication to art and the DIY attitude used to create it.
Yet another example of the art above all else mentality appeared over the weekend in the form of Hodgy Beat's Untitled EP. This nine-track release appeared spontaneously and is available for free download, no doubt pleasing those Odd Future fans who fell in love with the collective back before any of their stuff was sold. While there're probably a fair number of cynics out there looking at such distribution as nothing more than merchandise/ticket promotion, I don't count myself among them.
In fact, the Untitled EP has some of the most introspective stuff that I've ever heard from Odd Future (excepting only the material from Tyler, the Creator's Bastard). Hodgy wears his heart on his sleeve, giving insight to his pre-fame family life (giving props to his grandparents for raising him) as well as his tumultuous love life. That's not say that these tracks are free of curses or sordid imagery, but   there's enough content in this songs that could be used to disabuse the notion that Odd Future is about nothing more than rap-life decadence.
–-
Hopin' For/WZRD (Kid Cudi & Dot Da Genius)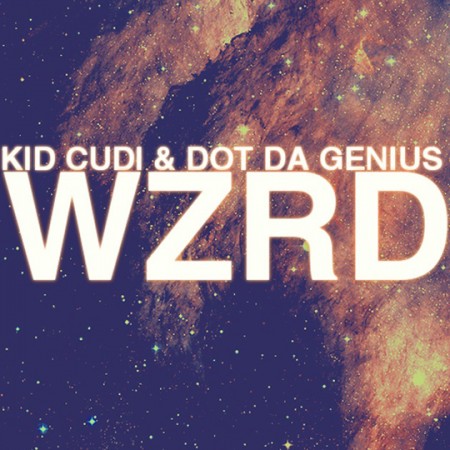 I'm starting to think that there's some sort of hip-hop poltergeist haunting my mindscape. In addition to rockin' the aforementioned Hodgy Beats track, I'm also pretty interested to check out WZRD. Kid Cudi's contribution to this collaboration with Dot Da Genius includes not only his vocals but his guitar-playin' as well.
That's right — WZRD features Scott Mescudi on guitar.
Now, to be fair, I don't have any illusions that Cudi is going to shred or even write catchy licks. WZRD has (at times) been branded as a band, but there's no way I'm going to treat the experiment of a rapper-learning-guitar and a producer as such. What I do think is, however, that Dot Da Genius may know how to take Cudi's fledling skills and then incorporate them into some quality production. This seems especially interesting when considering the fact that The Legend of Mr. Rager saw the Cleveland-native straying away from traditional hip-hop and towards spacier, atmospheric tunes.
I guess we'll just have to wait and see. I'm expecting something okay, thinking that what I've heard so far is good, and hoping for something amazing.
–-
Fist-Bumpin'/Woody Allen for Best Original Screenplay
A preface: I try not to put too much stock in awards shows. I think that there are often political reasons as to why certain works of art are praised and others are not. To me, there's no greater case-in-point than the fact that Pulp Fiction lost the 1994 Academy Award for Best Picture to Forrest Gump.
So it wasn't hard for me to not watch this year's Oscars. Especially after I learned that Drive wasn't nominated for Best Picture, nor Refn for Best Director.
With that said, I'm still pretty damn happy that Woody Allen won Best Original Screenplay for Midnight in Paris. This movie is winsome and creative and well-shot, and as a literature major I absolutely love the depictions of the Lost Generation. But even for those viewers who aren't well-versed with the American expatriates of 1920s Paris, the film is a wonderful rumination on the notions of love and waxing nostalgic. I'm not a huge Woody Allen fan, but I'd like to fist-bump him for this victory.
–-
So that's my week – head-bobbin' with rappers and fist-bumpin' a nerd who married his daughter.
Weird week.
Anyways, what're you up to?