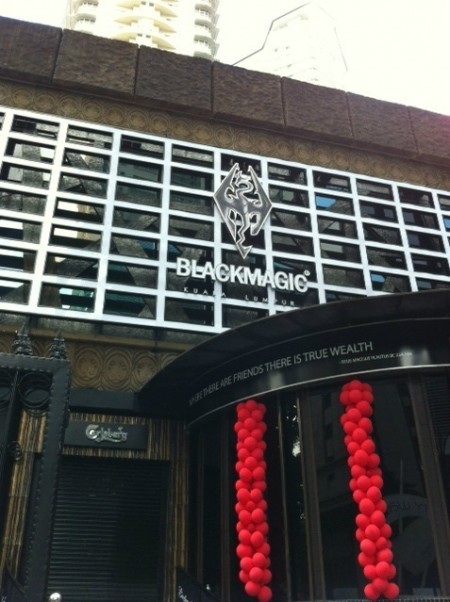 Someone (don't) alert the Copyright Ninjas. There's a night club in Malaysia that is totally riffing on the Elder Scrolls logo.
It all seems totally unofficial/copyright infringing, of course, but here it is: a recently-opened club in the Malaysian capital of Kuala Lumpur, called Black Magic, has as its logo the Imperial Seal from the  Elder Scrolls  series.

The logo was  first spotted last month, just after the club had opened. It's not a homage, it's not an approximation, it's literally the game's most iconic logo lifted and plastered atop a…club.
Not up on my Elder Scrolls  lore, I didn't realize that logo was the goddamn Imperial Seal! A pox on that nightclub. Stormcloaks, whaddup! Rough ridin'! Death to the Empire.