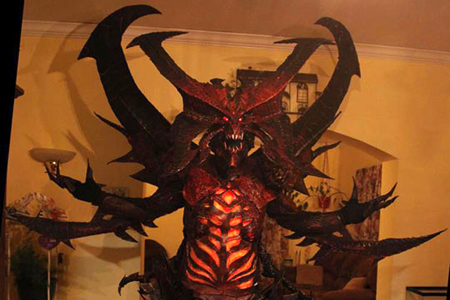 Welcome to Press Start! Pow! Holy fuck. What's going on. This is the column where we, the interwebs collective, discuss the happenings in the gaming world this week. Presented as a sprawling, unedited fart licking Top 5 list, I encourage everyone to point out the sort of occurrences that slipped my mind. My list does not reflect importance!, only that which caught my bleary eyes.
Boom!
—-
#1: Diablo 3 Has A Release Date. Kinda
My (Dark) Lord, it looks like Diablo 3 is finally going to splash across my welcoming teats. It'll be doing so in the balmy summer air, too. In some sort of Corporate Stock Investor teleconference call, the Head Minions at Blizzard divulged that they expect the son of a bitch to drop in Q2. Using my crack skills (of reading the rest of the article), I was able to determine that this means it'll arrive by June 31. The year of the Mayan Oblivion Event.
Aside: WoW has lost another 100,000 subscribers, but their base is still insanely swollen.
Such glorious news! gets me bouncing in my fart-drilled computer chair. This summer is going to be fanboy gloryhood. All them comic book movies with the strong-muscle men simians and their objectified female counterparts dancing across the screen, and then some infinite-loop dungeon grinding to come home to. Just playing man!, the air wafting through the open windows and greeting my neatly shorned testicles, rip and reddened for my Dark Master.
—-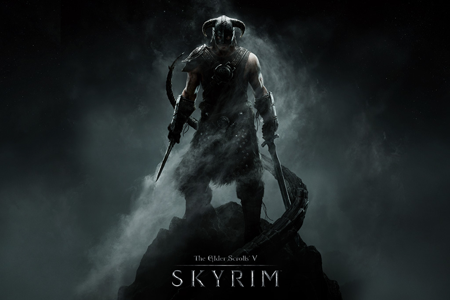 #2: Skyrim Sizzle Reel Shows All That Could Be
Skyrim! Speaking of addictions that leave me covered in bread crumbs, open-crotched and gleefully staring at a television screen. Fuck, there's a lot of those addictions in my life. But I suppose that's neither here nor there. Skyrim's executive Producer Todd Howard took to the stage at DICE this week and dropped a video guaranteed to send those of us who spent way too many hours laughing Arrow to the Knee jokes into a euphoria.
Once The Game Of Last Year was wrapped, the worker bees at Bethesda were given a task. Spend a week with Skyrim, and do anything you want to it. Add anything your little heart desires, tweak anything including ogre nipples. Yeah!, yeah!, yeah! The results fantastic. Dragon mounts, man. I would give anything for them. How about seasonal foliage? Also astounding. Kill cams for arrow shots? On and on and on. Check out the video and silently pray to Diablo that some of these ideas are implemented in future DLC.
Because it insisted on breaking fucking tables, see it here. Jump to 21:25.
—-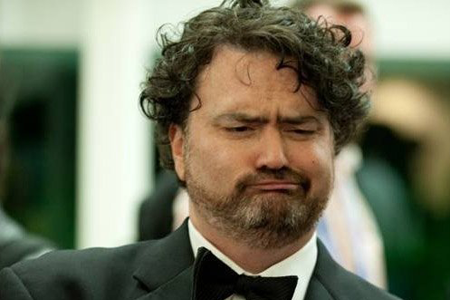 #3: Tim Schafer Wins At The Internet
Schafer's always been a god amongst gamers. Churning out esoteric hits that have become Cults unto themselves throughout the aging process. Monkey Island. Grim Fandango. Psychonauts. Now the dude and his studio Double Fine have straight-up outdone themselves. Earlier this week they took to Kickstarter to ask fans to help fund an old school point-and-click adventure. He asked the gaming world politely. They responded by destroying Kickstarter records and laying waste to any accusations that Schafer's following had wilted in the past few years.
They've raked in over $1,000,000 in donations in one day. Obliterating the number of first-day donors and money pledged. Double Pow!, take that one off the tits. Tremendous dedication, and a testament to the potential of the internet. I say internet since you know, he's famous as fuck. No one seems to be funding my Horse Skull Body Armor kit I'm trying to build out of solid gold. I'm even offering you fuckers free jousting lessons if you donate $500 and still no bites. Fucking recession man, stomping the dreams of the Everyman.
Seriously though: this is rad as Hell.
—-
#4: Mass Effect 3 Is Coming; FemShep Gets Trailer
Within the infinity of the Multiverse, there's an Existence where I'm a really attractive female super-spy waging war on galactic threats. I win these threats. I'm pretty certain that's my Ideal World. Call Leibniz, he's got it all wrong. That!, that is the best of all possible worlds. Unfortunately here I'm just a regular guy in sort-of-good shape with a propensity for jacking off to latex porn. Spacesuit porn! Something binding. Nice and binding.
Oh Jesus Christ, where am I?
Oh yeah! Mass Effect is coming, and this time it's getting some FemShep. Love it. In compliments to the Jacked Brooding Space Marine Male Shepard Default Character, BioWare has given the fans of the XX-Shepard an official default model. Fucking radical, man. Not only that, but they've dropped an official trailer starring her, and it is enough to bring tears to my eyes, imagining that point in the Multiverse where I approximate something like her. Tear dribbling down my chubby male cheeks, awash in my slovenliness-powered bearded scruff.
March 6! When I can resume my escape.
—-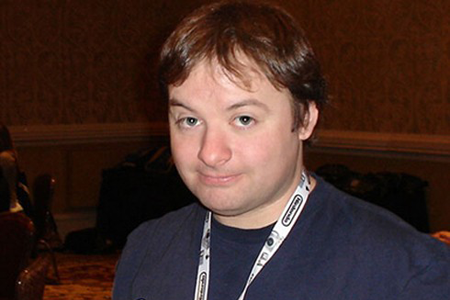 #5: David Jaffe's Dating Guide Isn't The Best
Jaffe is the mind behind Twisted Metal, and for that I thank him. So many adolescent hours grinded out with his franchise on the PSX. So fucking many. However this week Jaffe kicked off a bit of a controversy when he decided to explain how to integrate the new Twisted Metal into Valentine's Day plans with your significant other. Which is a *obviously* a woman, by the by:
I tell you why,  Twisted Metal, February 14th – Valentine's Day – it's a great, great romantic gift, if you have a lady friend and she really wants to know the best game ever, and she will give you a fucking blowjob, if you play this game. If you let her win Twisted Metal split screen, she will suck your dick.
Ooph! Do I think David Jaffe is misogynistic? I have no fucking idea. He claims that he isn't, because he has two daughters. 'Cause you know, cultural influence can't worm its way underneath your skin without you realizing it. Especially in a culture where a good amount of the Super Bowl ads equated women to Fuck Toys and objects like Cars. Yeah!, definitely not a latent objectification of women pretty much everywhere. (Hey, I'm guilty too, but I try to be conscious of it and work against it. I fail a lot.)
Jaffe did a lot of his defending by pointing out that he has two daughters. The guy should have thought about those two daughters  when he made such a statement and then tried to defend it. Hey dude – listen. How are you going to feel in twenty years if some gamer plays Shiny New Wiz Bang game with a daughter of yours and thinks to himself "I'm going to let  this girl win so she'll  suck my cock." Dollars to donuts that thought would bug you out.
That's all.
—-
What caught your eyes this week? Hit me!