Digital Comics Market *Triples* To $25 Million. Intangible High-Five!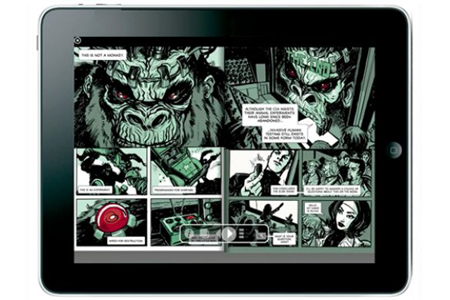 The comics market is withering. Maybe! Biggest January in the direct market since 2008, and now there's news that the digital market has tripled. I find this news to be, as some are wont to say, ballin' out of control.
ICv2 estimates the total value of the digital comics market in 2011 as $25 million, triple the 2010 figure, and boldly predicts that digital will account for 10 percent of the entire comics market in 2012. Digital sales grew faster in the second half of the year, which ICv2 attributes to three factors: DC's decision to release its New 52 comics digitally the same day as print, the industry-wide trend toward same-day print and digital releases, and the proliferation of different platforms on which to read digital comics. As for digital taking away from print, the publishing executives ICv2 has spoken to over the past few months don't seem to think that is happening.
Hell yeah! As I've often opined, at the end of the day I don't care what medium comic books exist in, so long as it does in fact continue to persist.