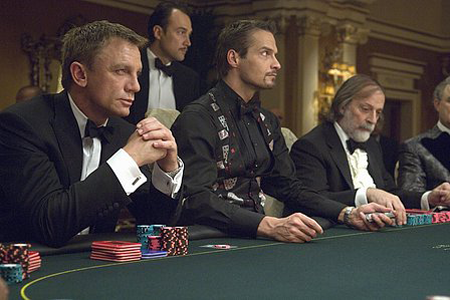 Zynga hasn't bashed the World's Skull in after their initial IPO, and it's left some people wondering what the fuck they're going to do next. One of the things they're thinking of doing is throwing down in the online gambling circuit, for real, real, real cheddie donkies. (That's money in OL speak. It's French.)
Zynga let it all ride with its IPO late last year and its stock has fluctuated ever since, with some analysts suggesting the social-games market has capped out its user base, that it doesn't generate enough consumer spending, and that Zynga just isn't worth very much as a company. Perhaps in answer to these claims, Zynga is flirting with the idea of online gambling — the kind with real money.

Zynga is talking with several potential partners about the foray, a spokesperson told All Things D, along with the following statement: "Zynga Poker is the world's largest online poker game with more than 7 million people playing every day and over 30 million each month. We know from listening to our players that there's an interest in the real-money gambling market. We're in active conversations with potential partners to better understand and explore this new opportunity."

Entering the online-gambling industry would help Zynga end its piggyback dependence on Facebook, which may quell some investors' concerns about its future as an independent company. And it may stop Zynga from making more games like Farmville.
FarmVille, Mafia Wars. Shit just got real.