Microsoft To Discontinue Virtual Currency? Thank F**king God.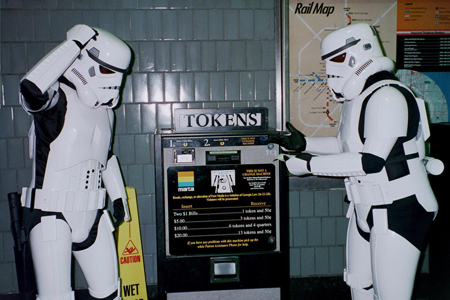 Microsoft's currency system sucks right now. The space bucks, as our own The Dude calls them seldom make sense and guarantee Microsoft fucks you for extra cash. Thank the Maker, the company is doing away with the virtual rupees.
Microsoft's proprietary virtual currency system, Microsoft Points, will be phased out by the end of the year, according to a source with knowledge of the company's decision.  The change will affect developers for Windows Phone, the Zune marketplace and Xbox Live.

By the end of 2012, all transactions will be based on the region set on the purchasing account and real money will be used to purchase all Windows Phone content. The move puts the Windows Phone Marketplace in line with the purchasing practices used in the App Store and the Android Market.

When asked Microsoft declined to provide further information, with a Microsoft spokesperson responding with "we do not comment on rumours or speculation."

Mobile developers that have publishing agreements with Microsoft are being warned to plan their upcoming downloadable content (DLC) and in-app purchases in accordance with the change. Customers with existing Microsoft Points balances will have them converted into their local currency after the switch.

Microsoft Points are currently used to purchase games and media content on Xbox Live, the Zune Marketplace, the PC and Windows Phone, but the system isn't used universally. On Xbox Live, the prices for full games are listed in dollars, but downloadable content is purchased with Points.  On Windows Phone, apps are priced in dollars, but users can make  in-app purchases with Points. Windows Phone users can also use Microsoft Points to buy accessories for their  Xbox Live avatarsand purchase Points directly from their phones.
Makes…almost…too…much…sense.