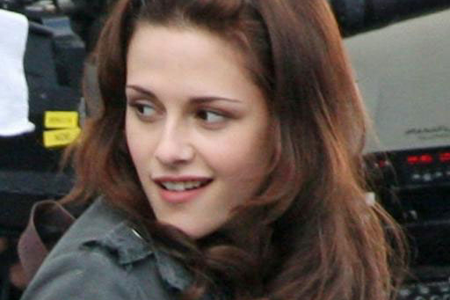 Twilight is a cultural blackhole of vapidity and pseudo female agency, but even with that considered I don't mind Kristen Stewart. She was cute enough in Adventureland and uh…well, that's all I've seen her in. Good chance I'll be catching her in Akira.
A new report has surfaced claiming that Kristen Stewart has been offered the female lead role of Kei in the sci-fi project, which is being directed by Jaume Collet-Serra(Orphan). More details after the jump.

Collet-Serra and Warner Bros. have wasted no time getting started on casting since the project was greenlit last month. Though no stars have officially signed on at this point, offers have already gone out to Helena Bonham Carter and Gary Oldman as well as Garrett Hedlund for the lead role of Kaneda; Keira Knightley is said to have been approached at some point as well.
How you guys and gals feeling about this? Totally stoked for the white-washed Akira featuring big name Hollywood folk? Yeah, me neither.