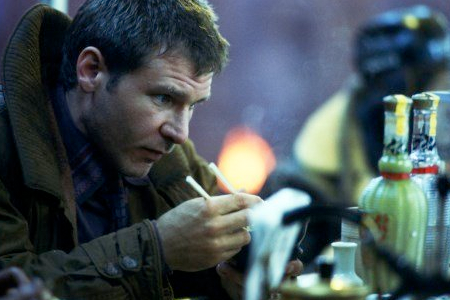 Blade Runner project. It's happening. It's happening, seriously, and it's going to be a sequel. That's what Papa Blade Runner himself is saying.
We know that Alcon Entertainment and Warner Bros. are working with Ridley Scott to make another film set in the Blade Runner world, though whether the new film might be sequel, prequel or spin-off we haven't known. Hell, we really don't know anything about the movie, including the key question: "why?" (Answer to that is likely to be "because we can.")

Now Ridley Scott says that the Blade Runner project is "likely to be a sequel."

That quote above is reported by the Wall Street Journal, to which Scott also said,

I think I'm close to finding a writer that might be able to help me deliver. We're quite a long way in, actually.
What say you, sleeper replicants?