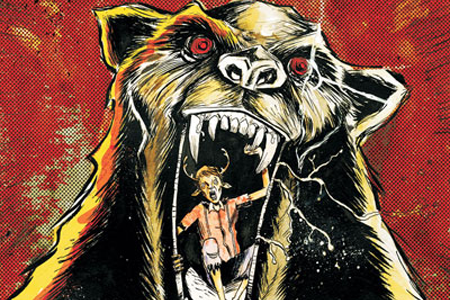 Turn around and the next thing you know, the clock strikes Wednesday! Well goodness me. Time to plot out your various funny books for the week. Check the articles, plumb the pull-lists, collate the funds.  This is Variant Covers, the one-stop shop for spittin' about the funny books you're snagging on this week. Oh yeah, and I also display the titles catchin' my eye.
—-
Sweet Tooth #21.
Conventions are created for good reasons, and when they're expertly defined it's even fucking sweeter. Every month in Sweet Tooth, Jeff Lemire bends and warps the conventional structure of paneling and penciling inside the guts of Sweet Tooth for our fucking pleasure. In issue twenty-one we're riding shotty as Gus and Jepperd hunt down the missing women – who happen to be straight-up chilling in some fucking eco-zone fortress where they have trees and food and a creepy caretaker running the joint.
Do those "Oh My God A Fucking Fortress!" scenarios ever work out in post-apocalyptic situations? Fucking Hell No. I don't think that this is an exception. At least that's what I'm hoping. Pilgrimages are meant to be interrupted, but they always carry on.
Always.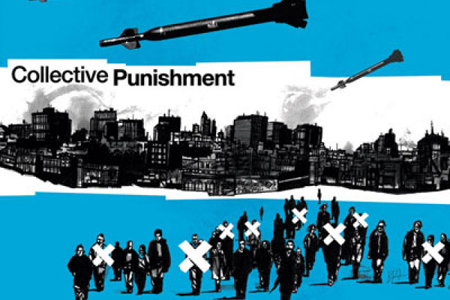 Also From The DC Related Universe:
There's DMZ TPB #10 dropping  and with full disclosure, that's my most sweated release of the week. I'm ready to catch up with Matty Roth prior to the series' finale this year. There's also Superboy #7, by the aforementioned Jeff Lemire. I'm off the Superboy tip, but if there was ever a write who could get me to dig on him, it is Lemire. I dug the issues of it I read, but there's only so much time in my world.
—-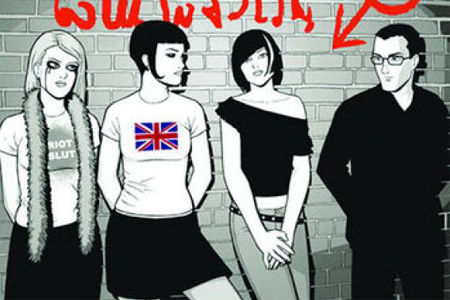 Image Firsts Phonogram #1.
I have not read Phonogram, though I'm hoping that tomorrow's release of the first issue through the Image First's series will get me hooked. After falling for Jamie McKelvie's artwork in a backstory in a recent issue of Invincible Iron Man, I've been aching to get more into him. Google search! Behold the Phonogram! And so I stared, not pulling the trigger on the trade paperbacks on Amazon. My backlog, it is voluminous. Just the thing I needed, another fucking trade sitting on my book shelf, taunting me.
Tomorrow the first issue is getting released though, and that's more manageable. Delectable.
It's also worth noting that the title is written by Kieron Gillen, who is currently a rising motherfucker around the Marvel woods.
Sold.
—-
Moon Knight #1.
I don't enjoy very much of what Brian Michael Bendis writes anymore. And by very much, I'm speaking primarily about everything he produces. My brother calls me a douchebag and swears that Avengers proper is a good title, but I haven't given it a go in a while. Still though, I thought that Scarlet would redeem Bendis. It started off good but predictable, got preachy, and now it's boring. Yes, the key to a social uprising is a sexually objectified young woman wielding metallic phalluses and spitting at the fourth-wall.
And yet! There's always an "and yet." And yet here I am pimping Moon Knight #1, dropping tomorrow by Scarlet's creative team of Brian Marvel Bendis and Alex Maleev. I'm a sucker for hype. So if we're going to ride the hype train, why not champion a new #1 coming out from the dudes who crafted some gorgeous, gorgeous Daredevil titles back in the day? To dream!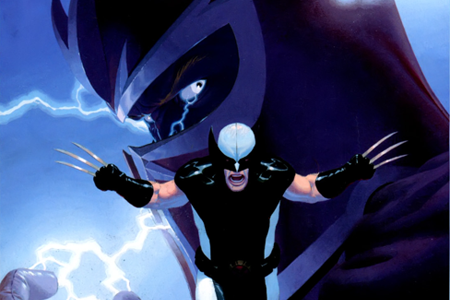 Marvel Is Also Birthing Tomorrow:
Speaking of shit I don't care about, we're getting Fear Itself #2. Man, I'm so fucking jaded this week. I'm sorry, I'm sorry. Fear Itself is essentially, as a friend pointed out, Blackest Night with hammers instead of rings. That's a reductive argument, but still. Corporate synergy marketing movie coincidement with tons of explosions and Thor and Odin yet again arguing. Motherfuckers need counseling. Oh! There's also Uncanny X-Force #9. Rick Remender and Billy Tan drop some more ultra-violence comedic death and banter on our asses, and I'm ready.
—-
A bit of an uninspired week for me, what are you peeping? Hit me.