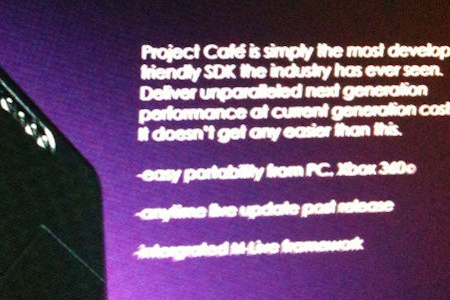 Nintendo's successor to the Wii has been rumored to be codenamed "Project Cafe." Yeah, that's a bit complicated. Today there's an image working its way around the internet purporting to be a glimpse at the console/or cafe or whatever.
Hit the jump to check it out.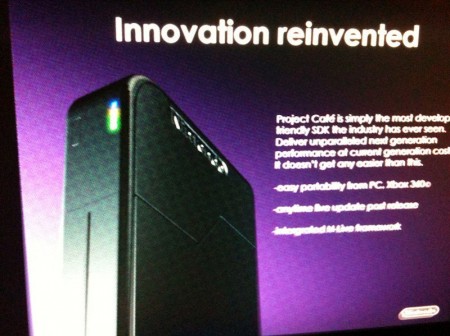 We've been inundated with all sorts of mock-ups and leakages concerning  Project Cafe, the rumored HD console being developed by Nintendo. The latest development is this supposedly leaked image, found on various forums and image hosts around the 'net.

"Project Cafe is simply the most developer friendly SDK the industry has ever seen," reads the text accompanying the image. "Deliver  unparalleled next generation performance at current generation costs. It doesn't get any easier than this."

The image also boasts easy portability from PC and Xbox 360, as well as the ability to update games at any time and an  integrated  M-Live framework.
Shit looks like an iPhone. Meets a console. Or something. Think it's real? Thoughts?