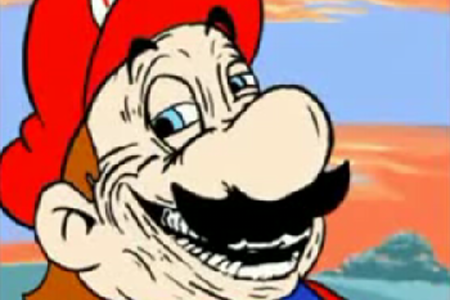 When it rains Nintendo Wii 2 rumors, it fucking pours. After yesterday's news that the console is going to be revealed at or before E3, today we get a new crop of rumors. Most interesting is that the controller is going to up the ante in douchebag gimmicky nonsense.
The towering pile of rumors regarding Nintendo's next generation console, supposedly to be announced at E3, continues to grow today with a report from French news site 01net (which divined the hardware specs of the NGP before its official unveiling). Citing unnamed sources, the site claims the system is currently codenamed "Project Café," and adds that it does feature hardware resembling that of the Xbox 360, such as a three-core IBM PowerPC CPU.

The real meat of the report isn't in the specs of the console, but rather, its controller. According to 01net, the peripheral will feature a six-inch single-input touchscreen — which corroborates a similar report published by CVG yesterday. The French site also says the controller features a standard set of buttons, a front-mounted camera (what?) and can even function as a Wii sensor bar, should the player choose to indulge in the console's built-in backwards compatibility.
I'd rather punch myself in the fucking cock than watch the Motion Controls War continue to escalate. A touchscreen on the controller itself? C'mon Nintendo. How about you focus on giving us more than one fucking game a year worth playing, or getting third parties to give a fuck about you again.
Maybe?