Paolo Rivera's Take On The Cinematic Avengers Is Gorgeous.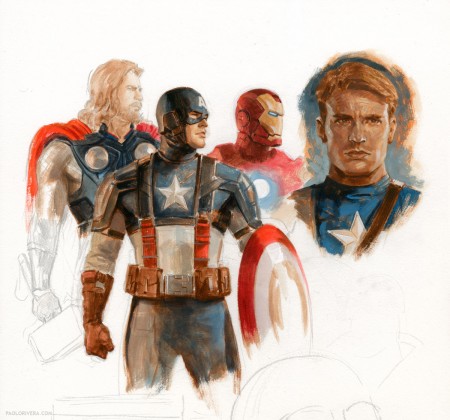 I was first made aware of Paolo Rivera through last year's Spider-Man storyline "One Moment In Time", and since then I've had a huge hankering for his artwork. Goodness gracious the time I've wasted not knowing of his existence! But so it goes. Anyways, Rivera's artwork is gorgeous, and there's an insane fuckload of it for free on his excellent blog. Today Rivera revealed an Avengers study he's doing that's (according to him) a work in progress:
A new  Thor trailer just debuted, so I thought it would be a good excuse to show a recent study of the cinematic Avengers (they're mostly based on the  concept art that made its way on-line last year). I haven't really read any  Thor comics, but I'm still excited for the movie. I like what I've seen so far and I can't wait to see them all on the screen together.
It's fantastic. Get over there for more of his goodness.