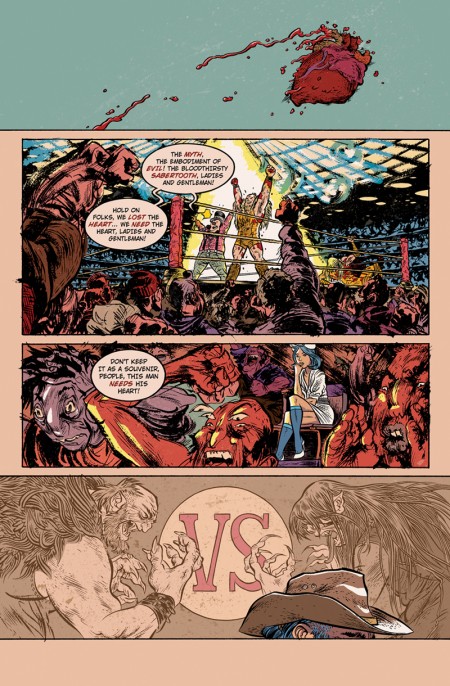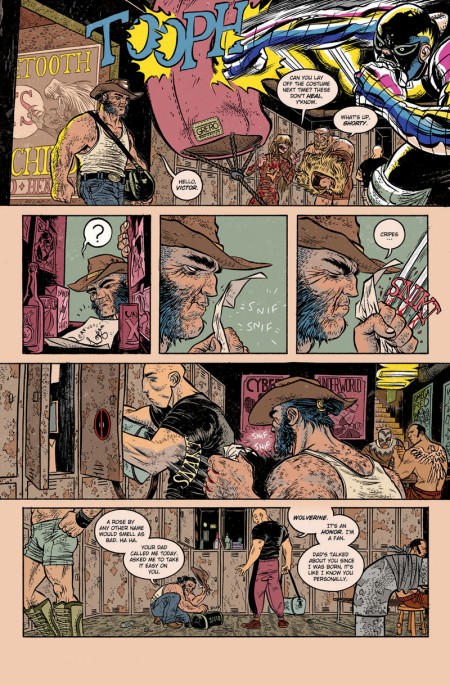 Rafael Grampa is a gahdamn stud. While he hasn't had too many releases in the States, the shit that has dropped has been spectacular, astonishing, amazing, sensational, fantastic, and uncanny (hrm…I can't think of any DC titles with modifiers).
This trend looks to continue with Strange Tales 2. Grampá describes his contribution to the anthology in the following terms:
Here is two of the eight page story that I did for the Marvel's anthology STRANGE TALES II. It is the main story of VOL. II and I have to say that I'm really proud of it. I did the script, art and colors — a tentative for a new vision for the palette of the 80′s comics. It is a "mutant wrestler" story (could be cool if it was a genre, huh?), very violent and "sweet" at the same time.
Strange Tales 2 hits stores 10/13/2010.