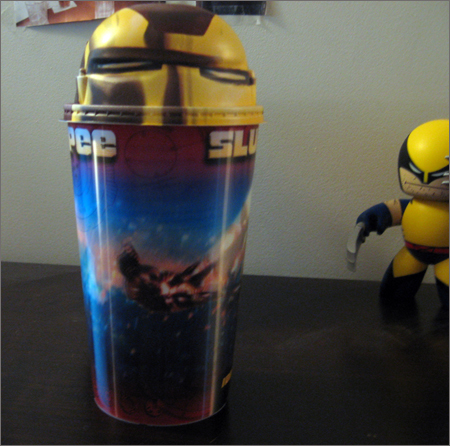 Oh shit! Check this shit out! I was at 7-Eleven today to pick up my mandatory morning energy drink when I spied this cup. Not even wanting a slurpee, I, like a true asshole, just paid the slurpee price for the cup. I peed a little bit in excitement. It even moves when you rotate it! Swoosh!
My Mom came down into the dungeon today while I was taking this picture, and I was like "MOM CHECK IT OUT AN IRON MAN 2 CUP, IT EVEN MOVES" and she laughed and shook her head. It was the laugh of a mother knowing she bore out of her uterus a Manchild.
What can I say, it's the little things in life, yo.