Search Engine Terms: Green Lantern Movie Tagline Has Been Found; Involves Fuck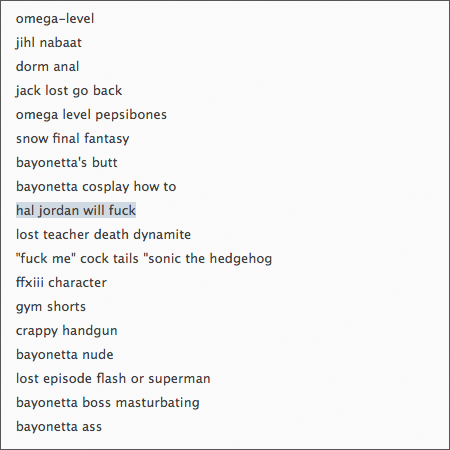 Search Engine Terms, baby! Best one in a while?
Hal Jordan will fuck.
It sounds like the perfect teaser for the Green Lantern movie:
THIS SUMMER. HAL JORDAN WILL FUCK.
One can dream.
Also, double-daps to "dorm anal"; to whoever pulls that off, big ups.