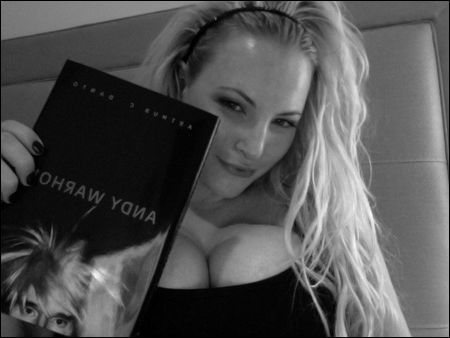 This is Meghan McCain. Daughter of John McCain. Apparently she posted this on her Twitter, and it resulted in some controversy or something:
Via Egotastic:

The daughter of Republican Presidential nominee, John McCain, posted a photo of herself in a tank top while at home, and apparently it has caused some kind of controversy, since it seems some people just can't handle magnificently big breasts. Meghan has gone so far as to consider closing her Twitter account, and has strangely apologized to those she has "offended."
Meghan McCain seems to have the assets to bring people together. Man, woman, young or old, c'mon, you gotta give it up. Don't be a hater.